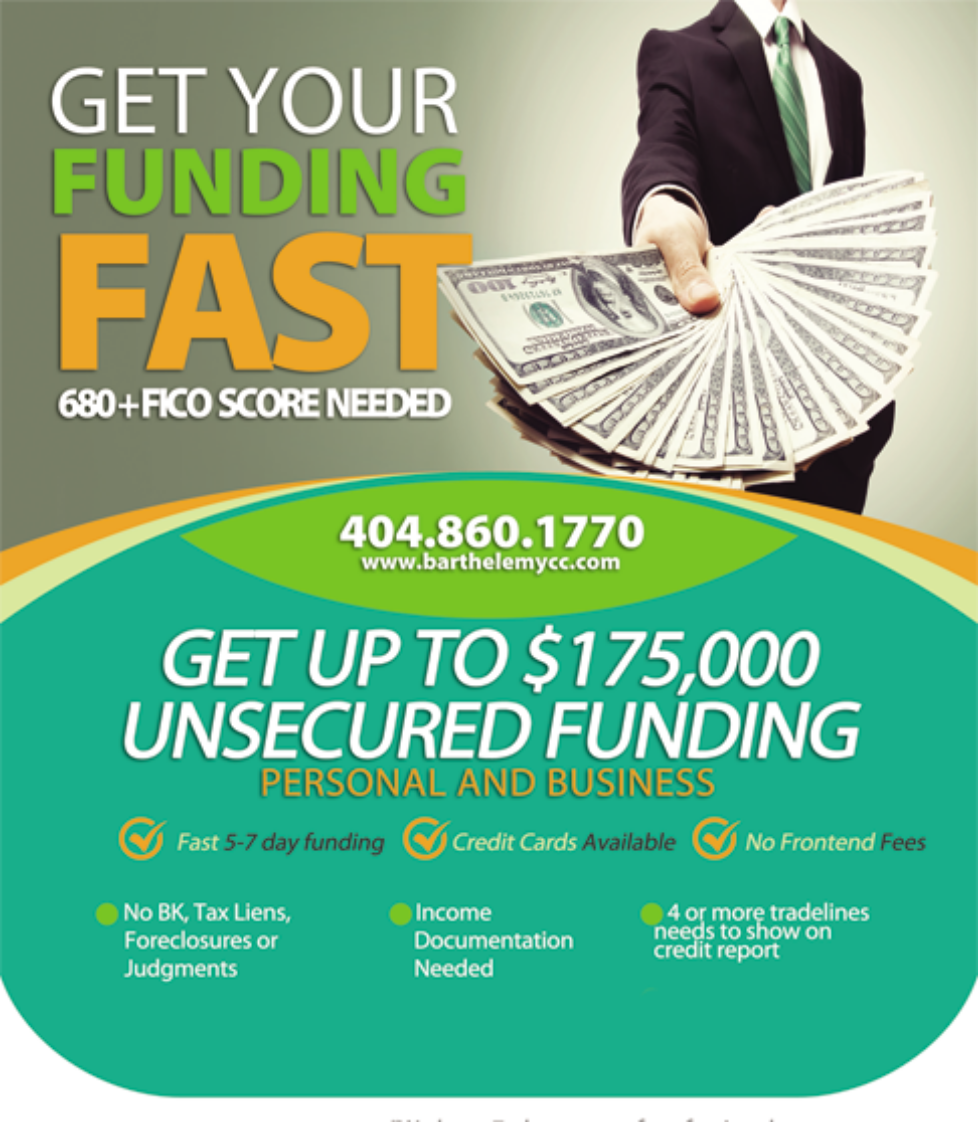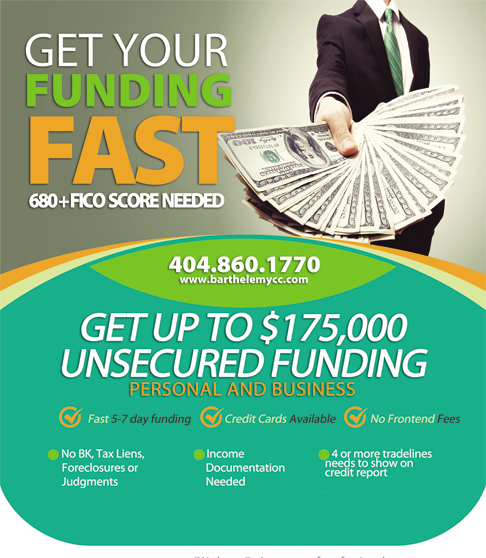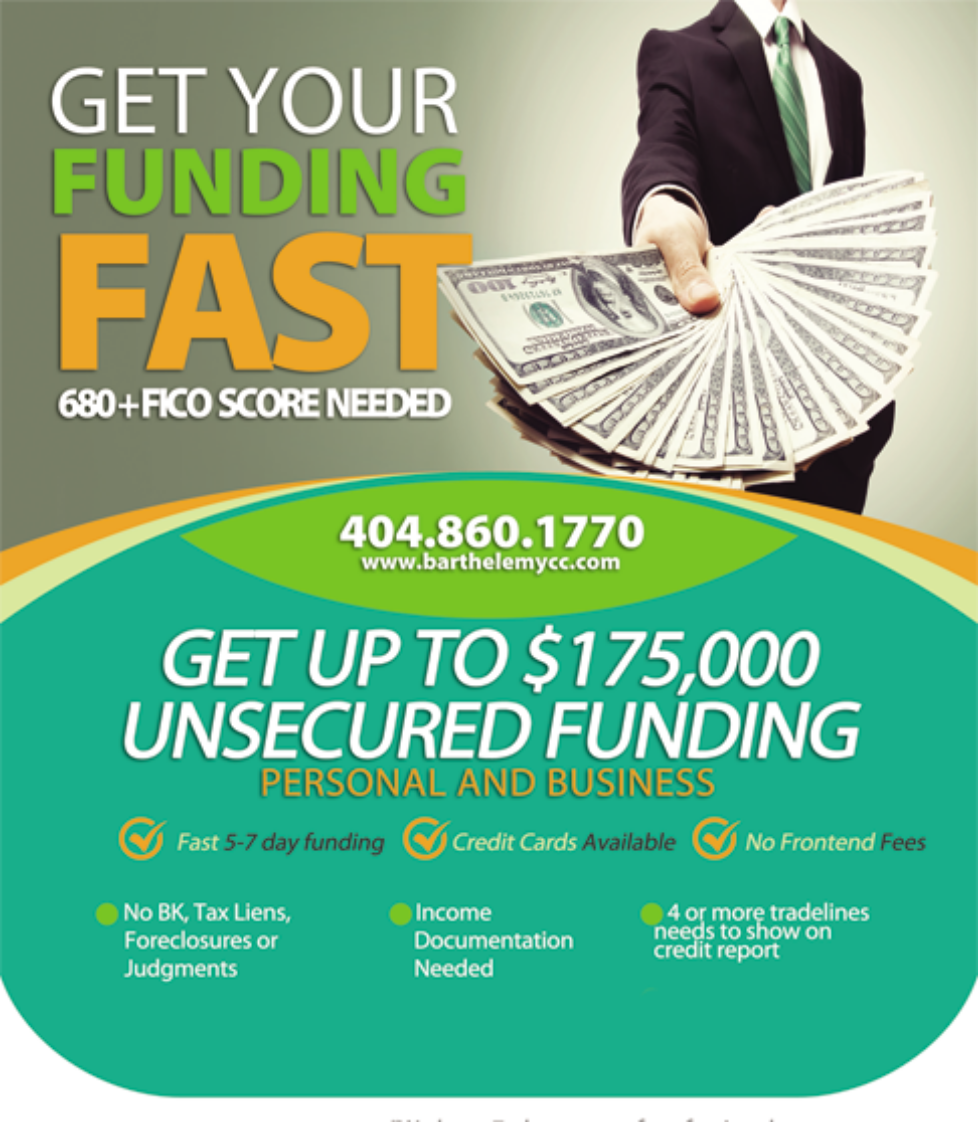 LOAN AMOUNT RANGE FROM: $5,000 – $175,000
Can come in the form or Credit cards and/or loans
Credit score – 680 and higher
No BK, Tax Liens, Foreclosures or Judgments
4 trade-lines or more on credit report
UNSECURED BUSINESS CREDIT
Business credit cards, in the business name and they do not show up on the personal credit of the guarantor. Can be done using a business partners credit if the main business owner does not qualify.
(Requirements)Excellent personal credit (700+ FICO)
 No business requirements but if the existing business has bad credit we must create a new business entity
PERSONAL CREDIT FUDING
Personal credit cards, or possibly loans or lines of credit (based on qualifications). Funding amounts are aggregate totals obtained from multiple banks
At least 680+ FICO on all bureaus
At least 680+ FICO score on all bueaus plus income documentation
NOTE: We can provided funding in little as 5 – 7 days !!!